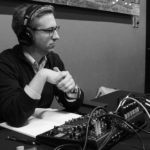 Alex is the Web and Digital Media Director for WONKS!, a talk show and podcast focusing on local and presidential politics in Iowa.
He was previously a photographer and freelance photojournalist. He has also worked in digital editions for Better Homes & Gardens, Parents, and Fitness magazines where he created more than 100 animations for the publications, including 25 covers.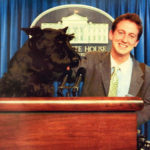 He interned in the White House Photo Office and U.S. News & World Report, covering news and politics in Washington, D.C. He also took a lot pictures of the president's dog.
He lives in Iowa with his wife, Hillari, and four kiddos.